Events
UPCOMING EVENTS

November 18, 2022 Talk: Understanding AI as Socio-Technical Systems
Understanding AI as socio-technical systems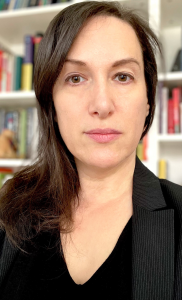 Reva Schwartz, Research Scientist, NIST
Event Start Date: Friday, November 18, 2022 – 12:00 pm
Event End Date: Friday, November 18, 2022 – 1:00 pm
Location: Virtual Webinar, Registration Required. 
REGISTER NOW

Abstract: 
The rise of automated decision systems has helped increase awareness about the risks that come from artificial intelligence. To fully tackle these risks, and identify practice improvements, it is important to recognize that AI systems are socio-technical in nature. This perspective requires a multi-disciplinary approach, strong governance, and actively broad engagement with stakeholders. I will discuss each of these factors, and how NIST's AI Risk Management Framework seeks to operationalize this perspective.
Suggested readings: 
https://nvlpubs.nist.gov/nistpubs/SpecialPublications/NIST.SP.1270.pdf
https://www.nist.gov/system/files/documents/2022/08/18/AI_RMF_2nd_draft.pdf
Bio:
Reva Schwartz is a research scientist in the Information Technology Laboratory (ITL) at the National Institute of Standards and Technology (NIST). She serves as Principal Investigator on Bias in Artificial Intelligence for NIST's Trustworthy and Responsible AI program. Her research focuses on the role of context in human language and behavior, the nature of subject matter expertise and expert judgment in socio-technical systems, and the role of gatekeepers within institutions. She has advised federal agencies about how experts interact with automation to make sense of information in high-stakes settings. Reva received her MA from the University of Florida in acoustics and socio-phonetics, and her BA in political science from Kent State University. Her background includes a forensic science posting for almost 15 years at the United States Secret Service, advising forensic science practice at NIST, a temporary duty assignment at the National Security Agency, and adjunct researcher at the Johns Hopkins University Human Language Technology Center of Excellence.
PAST EVENTS


October 28, 2022 Talk: Why interdisciplinary knowledge synthesis is so hard, and what we can do about it: A proposal and discussion

October 28, 2022: Why interdisciplinary knowledge synthesis is so hard, and what we can do about it: A proposal and discussion
Joel Chan, Assistant Professor, University of Maryland College of Information Studies

 Abstract: 

Sharing, reusing, and synthesizing knowledge is central to the research process, both individually, and with others. These core functions are in theory served by our formal scholarly publishing infrastructure, as well as individual and collaborative tools such as reference management software. But converging lines of empirical and anecdotal evidence suggest otherwise: instead of the smooth functioning of infrastructure, researchers resort to laborious "hacks" and workarounds to "mine" publications for what they need, and struggle to efficiently share the resulting information with others. One key reason for this problem is the privileging of the narrative document as the primary unit. The dream of an alternative infrastructure based on more appropriately granular discourse units like theories, concepts, claims, and evidence — along with key rhetorical relationships between them — has been in motion for decades but remains severely hampered by a lack of sustainable authorship models. In this talk, I sketch out a novel sociotechnical authorship model for a sustainable discourse-based scholarly communication infrastructure. The key insight is to achieve sustainability by seamlessly integrating discourse-graph authorship work into scholars' research and social practices, such as research idea development, literature reviewing, and reading groups. In this way, this model both draws from and augments core collaborative research processes. I will describe 1) the grounding of this concept in formative research on scholars' workflows, 2) working prototypes for integrated authoring and sharing of discourse graphs, and 3) field study insights into their promise and path towards a larger synthesis-oriented infrastructure.

Bio:

Joel Chan is an Assistant Professor in the University of Maryland's College of Information Studies (iSchool) and Human-Computer Interaction Lab (HCIL). Previously, he was a Postdoctoral Research Fellow and Project Scientist in the Human-Computer Interaction Institute (HCII) at Carnegie Mellon University, and received his PhD in Cognitive Psychology at the University of Pittsburgh. His research investigates systems that support creative knowledge work, such as scientific discovery and innovative design. His long-term goal is to help create a future where innovation systems are characterized by openness and sustainability. His research has received funding from the National Science Foundation, the Office of Naval Research, the Institute for Museum and Library Sciences, Adobe Research, and Protocol Labs, and received Best Paper awards from the ASME Conference for Design Theory and Methodology, the Journal of Design Studies, and the ACM SIGKDD Conference on Knowledge Discovery and Data Mining (KDD).


September 23, 2022 Talk: How Leaders Drive Followers' Unethical Behavior
HOW LEADERS DRIVE FOLLOWERS' UNETHICAL BEHAVIOR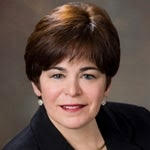 Professor Debra Shapiro

Event Start Date: Friday, September 23, 2022 – 12:00 pm
Event End Date: Friday, September 23, 2022 – 1:00 pm

Location: Virtual EST, Registration Required. 
REGISTER NOW

Abstract:
Numerous organizational scandals have implicated leaders in encouraging employees to advance organizational objectives through unethical means. However, leadership research has not examined leaders' encouragement of unethical behaviors. We define leader immorality encouragement (LIE) as an employee's perception that their leader encourages unethical behaviors on behalf of the organization. Across four studies, we found, as hypothesized, that: (1) LIE promotes employees' unethical behavior carried out with the intention to aid the organization (unethical pro-organizational behavior); (2) this relationship is mediated by employees' moral disengagement and the expectation of rewards; (3) LIE, via moral disengagement, enhances employees' self-serving unethical behavior; and (4) the relationship between LIE and unethical behavior is stronger when the leader has long-presumed "good qualities," such as a higher (rather than lower) quality exchange relationship with the employee and higher (rather than lower) organizational status. Debra's presentation to OTTRS aims to provoke discussion about how AI (artificial intelligence) in and outside organizations increases as well as decreases the likelihood of unethical behavior (e.g., the spread, as well as fact-correction, of disinformation), hence how AI might moderate this study's predicted and observed findings.

Keywords: leader immorality encouragement, unethical pro-organizational behavior, leader-member exchange, leader's organizational status, self-serving unethical behavior

Bio:

Debra L. Shapiro (Ph.D. Northwestern U) is the Clarice Smith Professor at the U of Maryland (UMD), formerly the Willard Graham Distinguished Professor at University of North Carolina-Chapel Hill (UNC) where she was 1986-2003. Dr. Shapiro has led UNC's and MD's business schools' PhD Programs (as Associate Dean at UNC from 1998-2001 and as Assistant Dean at UMD from 2008-2011). Debra has also been Division Chair of The Academy of Management's (AOM's) Conflict Management Division, Representative-at-Large on AOM's Board of Governors, Associate Editor of The Academy of Management Journal (as well as member of the editorial boards of AMJ, AMR, and other journals), AOM Program Chair/Vice-President, AOM President, and executive committee member for the Society of Organizational Behavior (SOB). Debra studies interpersonal-level dynamics in organizations such as negotiating, mediating, dispute-resolving, and procedural justice-enhancing strategies that enhance integrative (win-win) agreements, organizational justice, ethical work behaviors, and more generally, positive work attitudes and their associated behaviors. Debra studies, also, the challenges of obtaining positive results with the latter strategies when they involve culturally-diverse and/or artificially-intelligent work-colleagues. To study interpersonal dynamics, Debra has used varied methods, such as ethnography, interviews, surveys, negotiation- and dispute-resolving simulations, experiments (including some with electronic confederates), and longitudinal archival data. Debra is a Fellow of the AOM, SOB, and Association for Psychological Science (APS).

April 22, 2022 Talk: Emotional Contagion in Online Groups as a Function of Valence and Status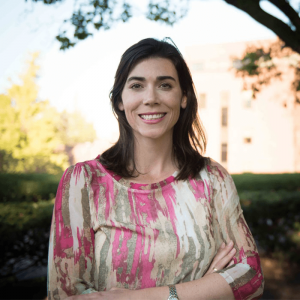 Aimée A. Kane
Associate Professor of Management
Palumbo-Donahue School of Business
Duquesne University

 

Abstract:
This study examines emotional contagion in online group discussions, examining language as a mechanism of emotional contagion. In a lab study 235 participants interacted online with a partner who was an electronic confederate. We manipulated exposure to emotional language to test how a partner's use of positive versus negative emotional language impacts participants' felt emotions and their displayed emotional language. Status of one's partner was manipulated to test how status moderates emotional contagion. We find that felt emotions are contagious in an online setting. Further, partner's emotional language affect participant's use of emotional language. We examine whether participant's emotional language mediates the effect of partner's emotional language on participant's felt emotion and find some evidence for mediation through negative emotional language when interacting with a high-status partner. By controlling partner's language, we find that positive emotional language of one's partner leads to more group reflection and less perception of conflict, both task and relational.

Bio:

Aimée A. Kane is an Associate Professor of Management at the Palumbo-Donahue School of Business at Duquesne University. Dr. Kane's research focuses on group processes and reveals how members come together, learn, and collaborate effectively, despite the boundaries that separate them. Her research contributes to the organizational sciences, psychological sciences, communication sciences, and computer sciences. It has been published in key journals, conference proceedings, and handbooks, and won awards. Small Group Research awarded her article Language and group processes: An integrative, interdisciplinary review a Best Article Award. The Academy of Management identified "Am I still one of them?": Bicultural immigrant managers navigating social identity threats when spanning global boundaries as a finalist for the International Human Resource Management Scholarly Research Award. The Palumbo-School of Business awarded her a Harry W. Witt Faculty Fellowship, and awards for research excellence. Dr. Kane is currently an associate editor at Group Dynamics: Theory, Research and Practice and on the editorial boards of the Academy of Management Discoveries and Organization Science journals. She holds a Ph.D. and a M.S. in organizational behavior and theory from the Tepper School of Business at Carnegie Mellon University and a B.A. from Duke University, where she was elected to Phi Beta Kappa. Prior to joining Duquesne, Kane was an Assistant Professor of Management and Organizations at New York University's Stern School of Business.